Free shipping on all orders over £250 & selected lines
Why shop at HomeSupply?
Trust
More and more people find Internet Shopping is a great way to buy goods and services with all kinds of advantages over traditional shopping.
We think so too which is why we started HomeSupply back in 2004! Whilst the benefits are numerous, the potential risk is also very apparent - passing large payments to companies or individuals who you've never spoken to, let alone met. You may not even know where they are based.
We're different.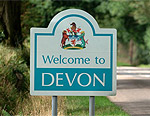 There's no hiding the fact that we're a proud British company, based in the lovely southwest of the UK, in Plymouth, Devon. You'll see our office contact number displayed clearly on every page of this website - try calling and you'll find that we answer the phone and put you through to the right (friendly) person very promptly. At the foot of every page is our full office & showroom address.
We like to think of ourselves as humans, not robots working from scripts. You'll find us friendly and helpful, characteristics we feel are sadly missing from a number of large retailers.
We're not saying that we are perfect but we promise that we will always do our best to ensure our customers are well looked after, from initial enquiries, through purchasing and on to delivery of the order. We'll still be here if you find you need assistance after delivery too!
Although our prices are extremely competitive, you may find cheaper. We doubt you will find better.
Prices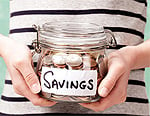 Thanks to our trading history with our suppliers reaching back over the past 15+ years, we are able to negotiate some great deals which we are happy to pass on to our customers.
If you find a price cheaper elsewhere, let us know and we'll do our best to beat it but please remember to consider delivery charges - ours are £6.99 per order or if you are spending £250 or more, delivery is FREE. Also, don't forget we've got a great team always ready to help should anything go wrong.
Reviews
As a customer of HomeSupply, you'll be able to review our service on the TrustPilot website.
We always keep track of what our customers are saying, good or occasionally, bad as we understand how important it is to provide a high level of customer service and quality products.
You can take a look at our reviews by visiting www.TrustPilot.com (opens in a new window)
Plus!
Here's some other reasons to shop with HomeSupply...
Simple checkout - no account needed!
Over 220,000 happy customers
More than 1,250,000 products delivered
Top level shopping security
Run by REAL people who are always ready to help
Simple & competitive delivery charge - no hidden costs!
No gimmicks, just great prices & service
Your Basket

Shopping basket
Your Account

Login Status
Not logged in