Free shipping on all orders over £250 & selected lines
About HomeSupply
HomeSupply.co.uk is owned and operated by HomeSupply Retail Ltd - registered in England no. 5006348
We are a British company providing high quality home improvement products online since 2004, all at fantastic prices.

Customers are welcome to contact us by telephone on 01752 705522 and by email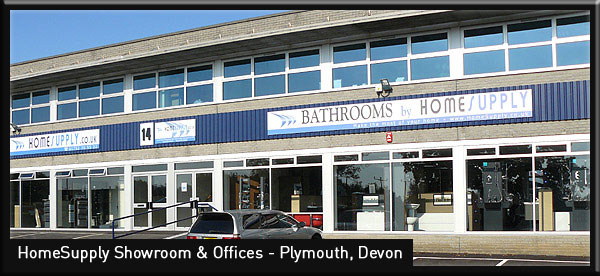 History
HomeSupply.co.uk is the result of its two founding directors combining their skills, knowledge and contacts to provide a secure shopping site that, we hope, is easy to use and navigate, providing both essential and exclusive home products at very attractive prices.
We have a sound backing with over 30 years experience within the heating and plumbing industry together with favourable supply agreements from some of the biggest names in the industry.
Office Address
HomeSupply Retail Ltd
8 - 10 Faraday Mill Business Park
Faraday Road
Plymouth
PL4 0ST

Telephone: 01752 705522

Email:
Using the website
To use the site, simply select from the available categories shown. Products are displayed with a small thumbnail picture of each item together with the product name and price. For further information, purchase options and larger image, left-click with your mouse over the "Details" button.

When you have found a product you would like to buy, use the "Add to basket" button and then either continue shopping or proceed to "Checkout" where payment and delivery details are taken via our safe and secure UK card processing partners, SagePay. Through Sagepay, we offer unrivalled security through our checkout process meaning you can shop with complete confidence.
If you have any questions or comments regarding the use of HomeSupply.co.uk, please send an email to or give us a call on 01752 705522. For email enquiries, we aim to reply within 1 working day from receipt.
Further information
Our terms and conditions can be read here - it is a condition of sale that you agree to our terms and conditions before completing the checkout process.

We respect your privacy both as a visitor and customer of our web site. To view our privacy policy please click here
Customer returns
For access to our returns form please click the link and have your details to hand - order reference, reason for return etc.

Our returns policy is covered in our terms and conditions of sale. To enable us to process any returns request efficiently, please complete our online returns form which can be found by clicking the link above.
Your Cart

Shopping basket
Your Account

Login Status
Not logged in